Company Profile
Company Info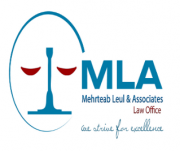 Mehretab Leul & Associates Law Office
Addis Ababa, Ethiopia
Company Description:
Founded by Mehrteab Leul Kokeb, Mehrteab Leul and Associates ("MLA") is a leading full-service law office in Ethiopia, and has over 20 years experience advising and representing clients on wide range of legal issues concerning business and investment in the country.
MLA's clients range from start-up companies, to government entities and multinational corporations, such as, Coca Cola and General Electric (GE).
Committed to providing the highest quality of legal services, MLA offers its clients a personalized environment to build mutual trust as well as understand their objectives and cost concerns. The clients of MLA are guaranteed to receive legal services which are underpinned by the basic pillars of professionalism and excellence. MLA maintains a staff of highly trained legal professionals who work round the clock to meet clients' needs and expectations.
Jobs by Mehretab Leul & Associates Law Office